Dear fellow photographer, lover of light, memory catcher and creative entrepreneur,
If you are not following these five businesses/individuals you must start now.
In addition to nurturing and growing my portrait studio, I work full time for the government.  And every few years I take advantage of a professional development seminar or conference in order to dust away the cobwebs, shake up my thinking and change my perspective.  I force myself to step outside of the World I usually work in to test my thinking and expand my tool box.  I always come back from those experiences with a renewed excitement for my job and fresh ways of approaching my daily work.
So when I started to feel a little bit bored and uninspired by the advice that cycles through the photography industry, I decided to go on a bit of a self led professional development tour around the interwebs.  I was BLOWN away by how much rich, new and actionable content was out there for the taking.  It just took me opening up my eyes (and my search criteria) to the broader world of entrepreneurs.
Today I wanted to share with you five of the businesses and individuals you NEED to be checking out if you are looking to grow and expand your creative business.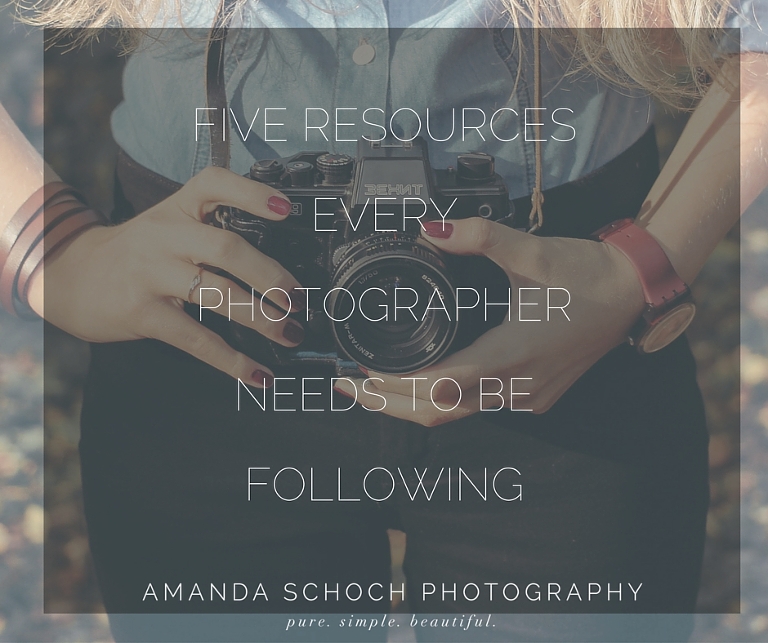 This is only the tip of the proverbial iceberg.  I urge you, if you are feeling a little bit beat up and run down by what's out there, open your aperture a bit wider – there's a whole world of information and inspiration at your fingertips!
Do you have a favorite business resource?  I'd love for you to comment and let me know – I love finding new gems!
If this is right up your alley I'd love you to join me for a little experiment.  I wanted to create a space for photographers that want to succeed as creative entrepreneurs.  So I created a brand new, just born Facebook Group where I'll  to share (and hope you will too) resources, ideas and encouragement.  Come join me and let's grow this space together.  https://www.facebook.com/groups/morethanacamera/